Pita bread is a classic street food – and has almost also become a Danish classic. The people behind Yazzy's Pita are all about the small details, especially in their bestsellers "East" with spicy pieces of grilled beef and "Favourite" with grilled tandoori chicken.
PITA BREAD IS A CLASSIC
Speaking of traditional street food it is unavoidable to talk about pita bread. Historically, the pita has its roots in the antique Middle East. Approximately 14.500 years ago – where the flatbread started its' journey. Turn back time to a couple of thousand years ago til 1108 and Ancient Greece – that is around the first time the word "Pita" and the shape with filling as we know it today was invented.
BREAD IS HOMEBAKED – AN ORIGINAL RECIPE
The homebaked bread is almost an experience in itself. The bread tastes like memories from his grandmother's Iranian kitchen. Yasser has his very own recipe that has been with his family for generations. The original pita bread is made on freshly ground organic flour mixed with nigella seeds, sesame seeds and polenta. The bread gets a golden crust on the outside from a light brush of butter. Once the steam from freshly cut pita bread spreads from the food stall, then you're no longer in doubt. It's homemade and will taste fantastic.
4 KINDS OF UNIQUE PITA EXPERIENCES
At Yazzy's, you can choose between 4 types of pita bread. "East" is inspired by the Middle East and consists of grilled beef with a unique spice blend and a variety of different toppings, primarily from Middle Eastern cuisine. "Favourite" leans toward Indian cuisine with tandoori grilled chicken combined with Middle Eastern style toppings and Danish ingredients. "Greek" is inspired by – you guessed it – Greece. It's served with Greek spicy chicken, tzatziki, puffed potato chips and Greek yoghurt. The last version is "Veggie" – it's vegetarian and made with a fried organic egg.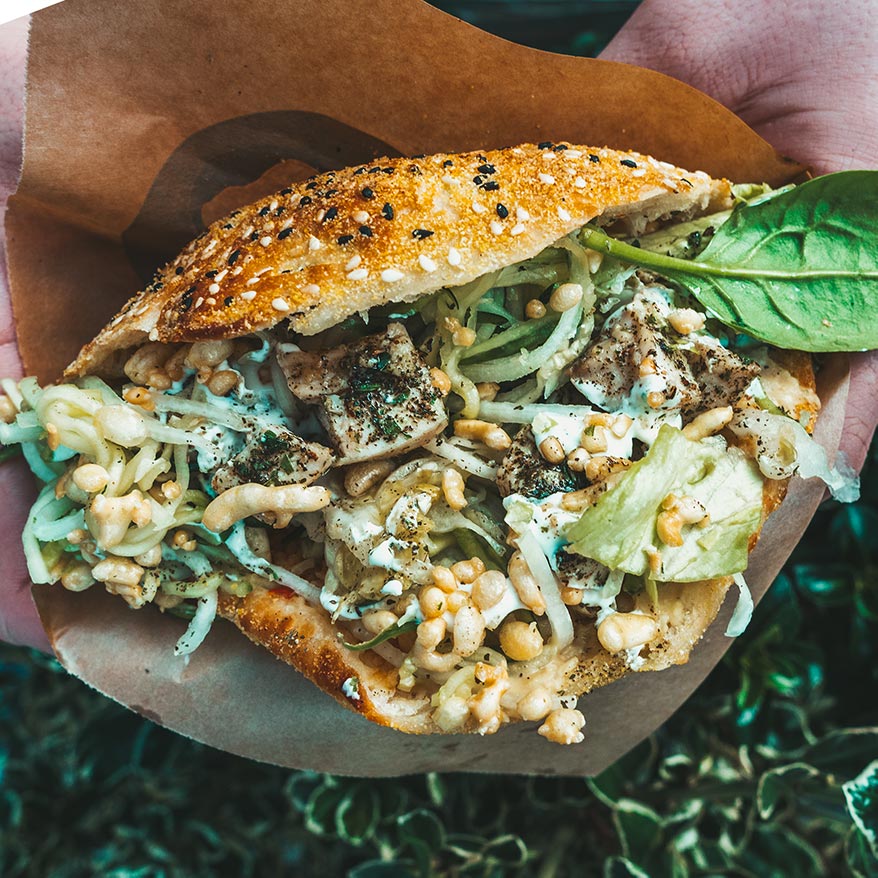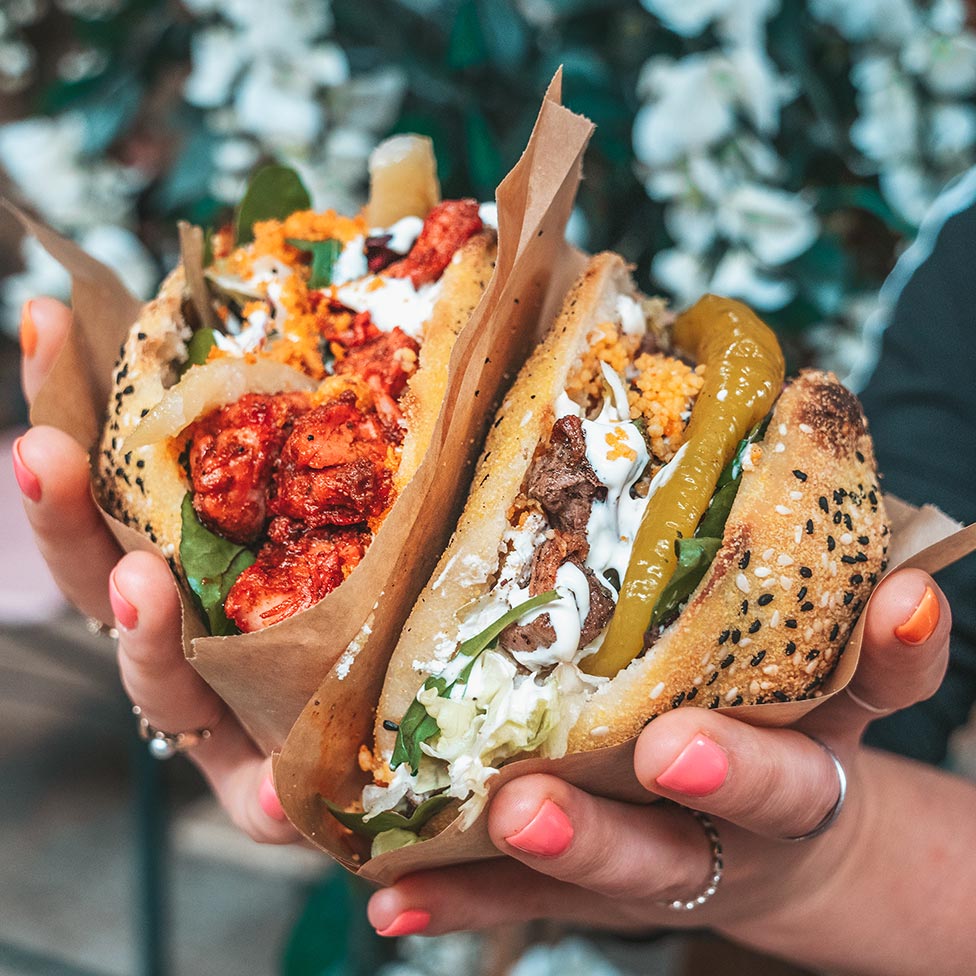 Dreaming of having
you own food stall?
Ut enim ad minim veniam, quis nostrud exercitation ullamco
laboris nisi ut aliquip ex ea commodo consequat. Duis aute irure
dolor in reprehenderit in voluptate velit esse cillum dolore eu fugiat
nulla pariatur. Ut enim ad minim veniam, quis nostrud exercitation
ullamco laboris nisi ut aliquip ex ea commodo consequat.