The Chinese Dim Sum kitchen meets the West. At Mr. Phan House, you can grab authentic Chinese street food. Mr. Phan finds his inspiration in Hong Kong, where the traditional Dim Sum cuisine often comes combined with Western dishes. In the Chinese department, you can push your culinary boundaries with soft and steamed bao buns – not an every day treat for the regular Dane – or Western inspired Hot Wings in homemade chili & soy sauce.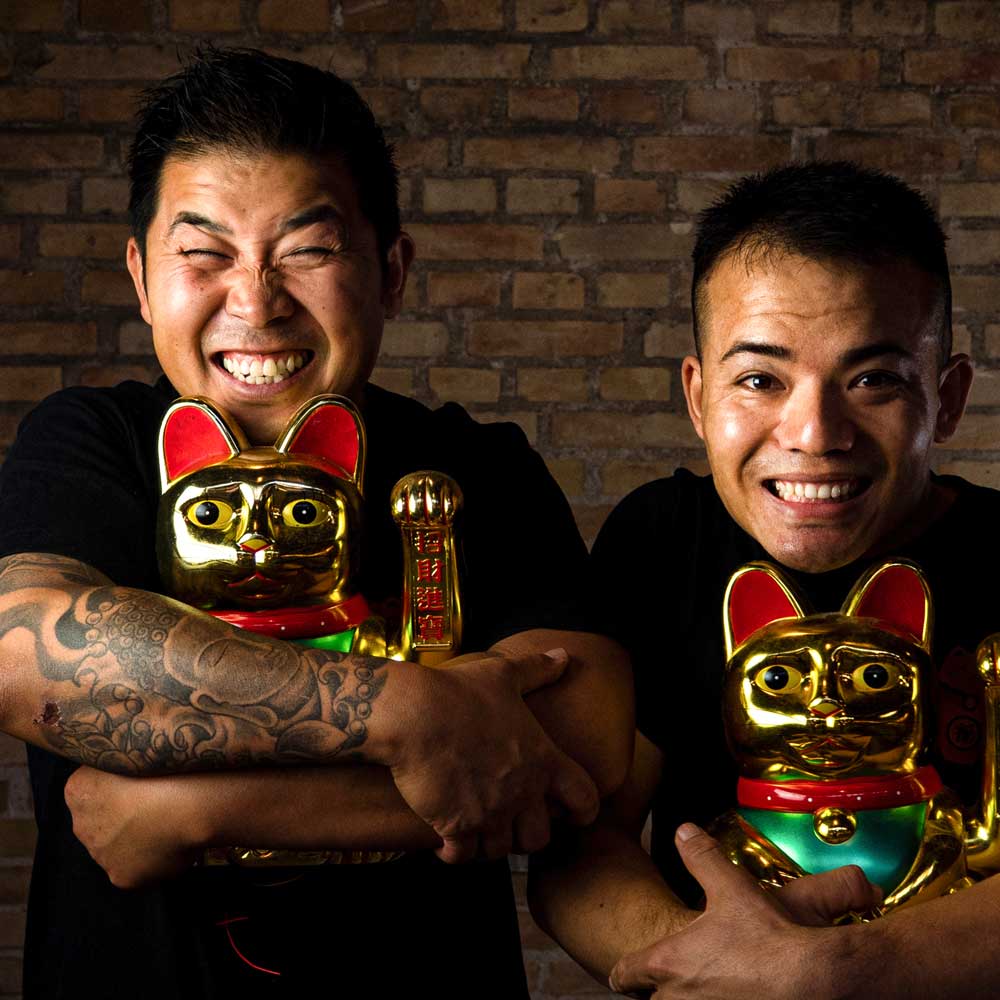 WHAT IS DIM SUM?
The concept Dim Sum is a Cantonese phrase that literally translates to "that, which touches your heart" – meaning food that your heart desires. It's often easy meals that are served with tea and comes for breakfast, lunch and dinner. Dim Sum consists of small dishes, sweet as well as savoury and is typically a combination of differen meat, vegetables, seafood and fruit.
4 TYPES OF CHINESE BAO
The hero dish from Mr. Phan is his steamed bao buns (gua bao). Actually, Bao means bun, but to ease translation, they are usually known as bao buns. Typically the buns consist of the bun itself, a piece of chaur-sui (Chinese barbecue) marinated pork and vegetables for a crunchy texture. According to Mr. Phan, all 5 types of flavours are present. The sweetness from the bun, the sour and bitter from pickled vegetables, the salty from soy sauce and umami from the marinated pork. The baos come in four variants: chicken, beef, pork or vegan with tofu. 
WEST MEETS EAST AT MR. PHAN HOUSE
Mr. Phan House presents a large selection of Chinese dishes such as classic Won Tons (dumplings) that come fried or boiled. Har Gow dumplings with shrimps or Siu Mai with pork and shiitake mushrooms. In the Western kitchen, you'll find sweet potato fries and hot wings. The dishes are usually served in combo-versions which gives you a bit of the West and East. Everything comes with homemade dips and if you want something special, you can taste Mr. Phan's homemade soy sauce, that you can also buy to bring home.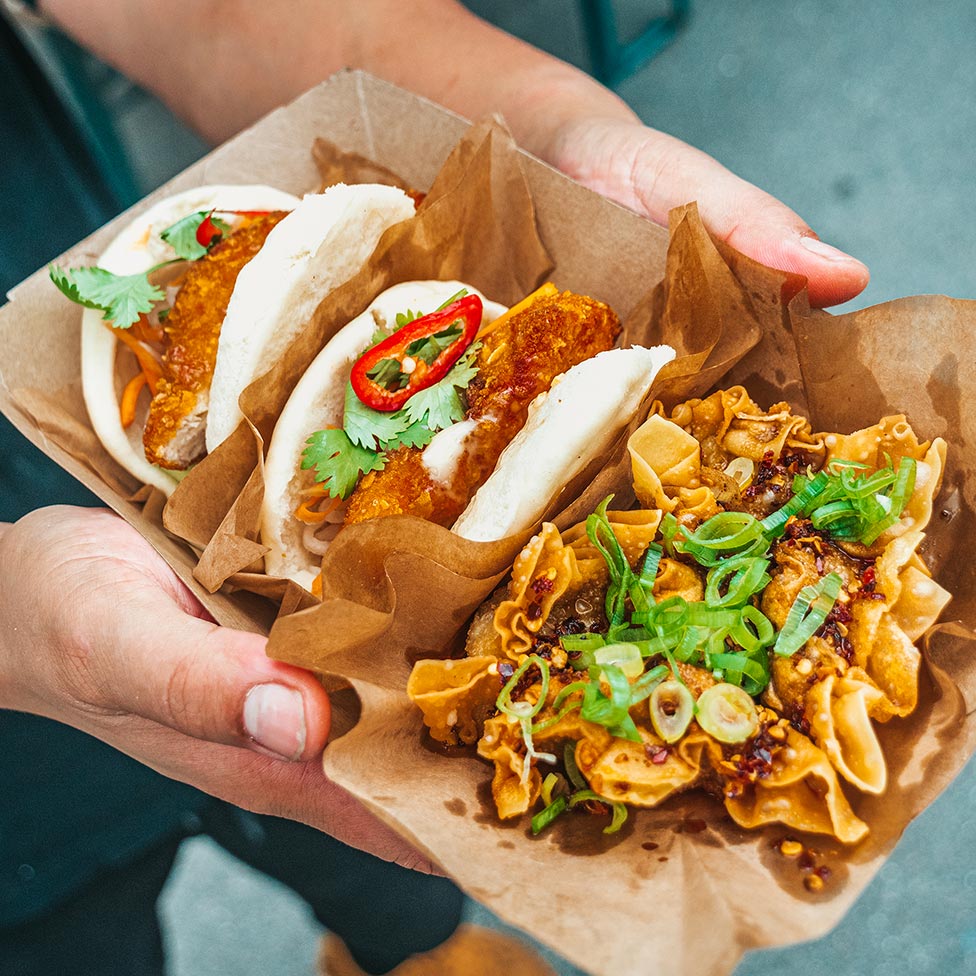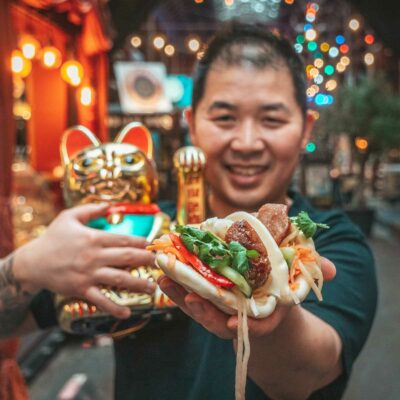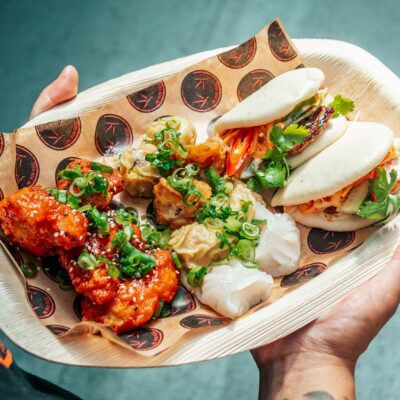 Dreaming of your own food stall?
Are you a fierce cook dreaming of running your own business? Then a food stall at Storms Pakhus might be just right for you. As part of Storms Pakhus, you can look forward to busy days where guests will relish in your street food while enjoying the amazing atmosphere.